Home Friends Links Entertainment Where's Mariam? Reviews Contact
10/25/2007
Our Friend Spotlight - Michelle Basart!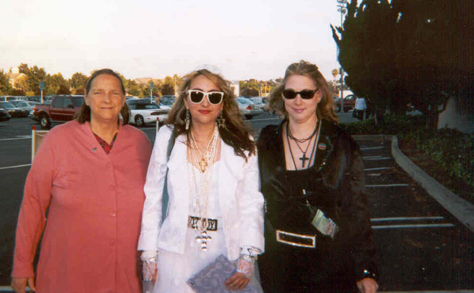 My mom, me, and Michelle go to the second night of Madonna's reinvention tour!
We have been friends a long time!
My friend of the update is someone I have known since, 1996, and been there for me recently too with the passing of my mom. Michelle Basart, also a huge Madonna fan, has gone to many Madonna events, concerts and we even did our own event in Portland, Oregon! We also both love Prince and Michael Jackson and have attended many of their concerts and events too, even going to Neverland together! It's just amazing all that we have done, and to this day, she has been a true friend indeed, helping me when I needed it most! Thank you Michelle, for being there and for being like a sister to me, doing all that you have done. You are a true friend indeed and I am really lucky I know you! Madonna sisters forever!

M





Here is us at a past Halloween party dressing up as Susan from Desperately Seeking Susan, and recently hanging out below!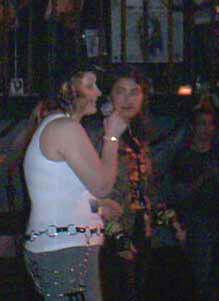 Michelle Basart
Fast Facts
Name: Michelle Basart
Lives in Portland, Oregon
Loves: Michael Jackson, Madonna, Prince, Barack Obama, the 80's, dancing, doing that crazy back leg kick like Madonna and putting your back out.lol, making new friends!

Powered by erocs.org